Wallpapers for the N900
Published by Rafe Blandford at 22:51 UTC, October 4th 2009
Code177 has set up a web site for wallpapers for the Nokia N900. The wallpapers, which can be used as background images on the N900's desktop, are 800x480 pixels in resolution. Some of the wallpapers are available in sets, containing four images, catering for the multiple desktops, which are part of the N900's 'panorama desktop' feature.
The N900 also supports themes, which allow a very high degree of customisation. Themes can be constructed using the Theme Maker tool, which now supports the N900.
Here's a screenshot of the N900Wallpaper.com website: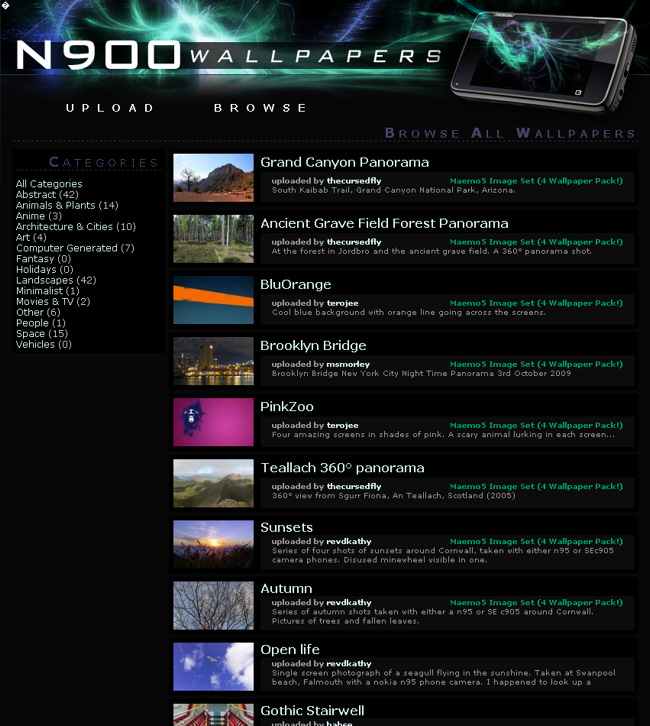 More discussion on talk.maemo.org here and here.
blog comments powered by