Maemo 5 final SDK released
Published by Rafe Blandford at 12:15 UTC, October 6th 2009
Forum Nokia has released the Maemo 5 final SDK. The SDK enables developers to create applications for Nokia devices based on Maemo 5, such as the Nokia N900. New in the final SDK release are the complete UI framework (including multiple desktops and task switching), Nokia applications with related API, new Sharing plugin API, Scatchbox package updates, and open source for hildon-status-menu and librtcom-telepathy-glib.

The SDK supports development under several environments including Hildon/GTK, Qt and Python.
There's a good write up, of the information around this release, on the flors blog. For further information the maemo.org wiki is an excellent resource.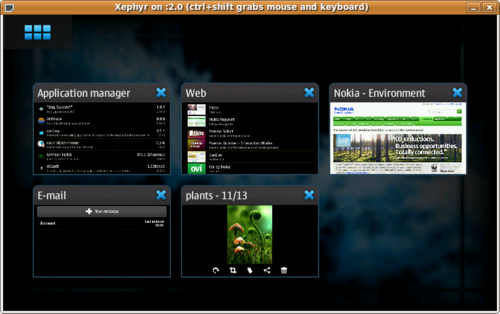 Source: Image from the Discover Maemo 5 SDK on maemo.org wiki.
Related resources
Download page for the Maemo 5 final SDK
Maemo 5 final SDK pages on maemo.org wiki
Maemo SDK Virtual Image project
blog comments powered by