N900 meetups in Moscow, London, Tacoma
Published by Rafe Blandford at 19:38 UTC, November 6th 2009
Following on from N900 meetups in New York, Chicago, Helsinki and Dubai two additional dates have now been announced: London on November 17th and Moscow on the 24th November. Both meetups will take place at the Nokia flagship stores in the respective cities. At the meetups you'll get a chance to hear more about the N900, get some hands on time with demo units and potentially win prizes.
There's a thread on talk.maemo.org that describes some of the previous events, which should give you a feel as to what to expect.
You can sign up for either meet up over on the N900 meetup page.
If you're in the Tacoma (Washington State, USA) area - there's a community meetup being organised for tonight by Matt Miller of Nokia Experts.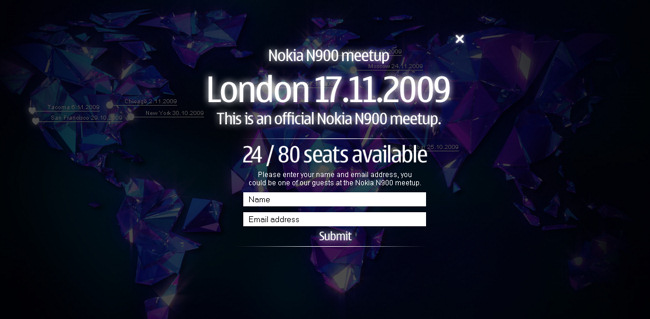 blog comments powered by