N900 ships from factory, in stores soon
Published by Rafe Blandford at 20:15 UTC, November 12th 2009
On Tuesday the Nokia N900 started shipping from the factory to retailers and distributors. N900s are currently being made in Nokia's Korean factory. Shipment from the factory to retailers usually takes a few days; you can therefore expect the N900 to start becoming available in retail channels at the end of this week. The N900 is shipping into Europe, North America, the Middle East and Russia. Availability will vary by country and retail channel.
For example, in the UK, the N900 is likely to be available in Nokia flagship stores from the middle of next week. Some retailers have significant pre-order backlogs to fufill and this may push back their general availability (e.g. Verkkokauppa, a Finnish retailer, is now quoting a December availability date).
The Nokia Software Updater site is reporting the current version of the N900 software as 1.2009.42.11. This is likely to be the version that ships with the N900. However frequent software updates are likely, Nokia have already indicated that there will be a software update in Decembers that adds support for portrait orientation web browsing.
Please do share your experiences in the comment thread.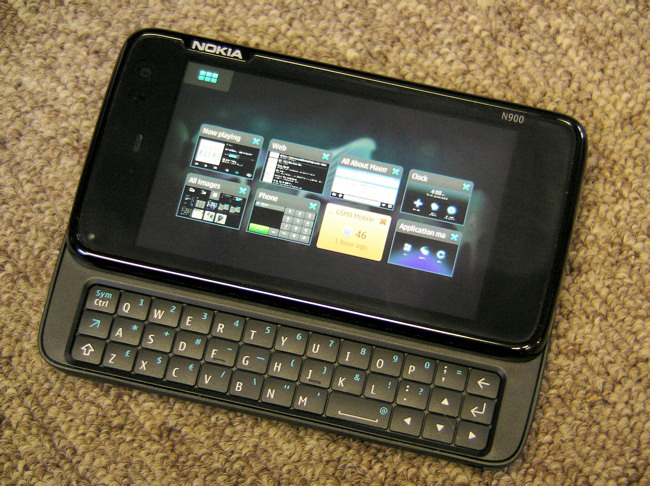 The formal announcement is available in this Nokia press release:
The shipments of the Nokia N900, Nokia's latest mobile computer based on open source Maemo 5 software, have now started. The Nokia N900 will be available in retail stores in November with an estimated retail price of EUR 500, excluding sales taxes and subsidies.

"The Nokia N900 has generated a lot of interest since its public launch in August, which has been reflected in the device preorders," says José-Luis Martinez, Vice President, Nseries, Nokia. "What's exciting is the Maemo software, which takes its cues from the desktop computer and offers a full browsing experience like no other handset. We believe the Nokia N900 will be a very compelling device for people who are passionate about technology."
blog comments powered by