Offscreen Technologies passes 25 million Ovi Store downloads
Published by Rafe Blandford at 10:48 UTC, April 21st 2010
Offscreen Technologies, who have released a wide portfolio of games, applications and eBooks on Ovi Store, have announced that their content has been downloaded more than 25 million times. Offscreen has focussed on providing content for Nokia's touchscreen devices, including the Nokia 5800, N97, X6 and N900. They currently have around 100 titles in the Ovi Store; some of the applications, including Level Touch, Bright Light Touch and Labyrinth Lite Touch have been downloaded more than a million times each. More below.
The 25 million downloads figure is very impressive and make Offscreen the Ovi Store's most successful publisher by number of downloads. Its products have been downloaded in 210 countries (more than the total number of members of the UN), demonstrating the geographic reach of the Ovi Store.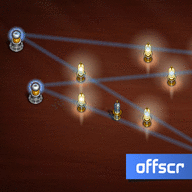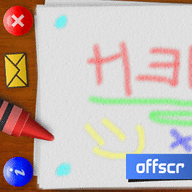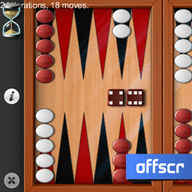 Electric Beams Touch, Crayons Touch, Backgammon Touch
Offscreen Technologies have been one of the most active Ovi Store publishers, their focus on touch screen applications for Nokia devices (both Symbian and Maemo) has clearly played dividends in terms of download numbers. The majority of Offscreen's games and applications are free, which, together with the quantity, helps explain the high download rate. However, it recently started introducing paid-for applications and games on Ovi Store, including Labyrinth Touch (£3), Disks Touch (£1.50), Backgammon Touch (£3), Timer Pro Touch (£1.50), Video Poker Touch (£3), Crayons Touch (£1.50), Electric Beams Touch (£1.50) and Night Stand Touch (£1.50).
As suc,h the commercial side of the story is less clear (companies are usually reluctant to discuss such details), but it seems reasonable to conclude that a number of business models would be viable off the back of 25 million downloads - pure commercial (based on reputation and cross-sell), freemium (up-sell from Lite version), and ad-supported.
Offscreen Technologies' content portfolio can be divided into three broad areas: games, applications and eBooks. The applications and games follow the usual mould, although they have been developed in a custom IDE (Origo). For their eBooks, Offscreen have developed a standard reader and taken a number of classic works of literature and made them available as standalone applications (e.g. see our review of Alice in Wonderland). The company has also carried out bespoke development (custom apps) for a number of clients.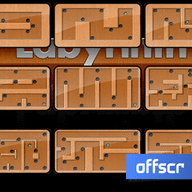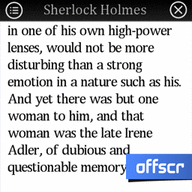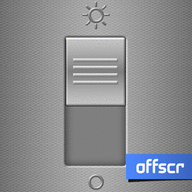 Labyrinth Touch, Sherlock Homes Diary, Bright Light Touch
From the release:
"The high popularity of Offscreen apps has contributed to the consistent Ovi Store growth and demonstrates that Nokia device owners have a huge appetite for highly visual content they can quickly download and use repeatedly," said Marco Argenti, VP and Global Head of Media, Nokia. "We look forward to many more easy to use and visually appealing apps from Offscreen to continue to fuel the growth of Ovi Store."




"By distributing our apps through Ovi Store by Nokia, Offscreen Technologies is able to further extend the popularity of our titles to Nokia users around the world. We've seen our apps downloaded 25 million times and we look forward to seeing more delighted Ovi Store users enjoying our apps around the world," said Harri Myllynen, CEO, Offscreen Technologies. "In our most popular game, Labyrinth Touch, we wanted to expand the basic concept of a wooden labyrinth on a mobile phone with novel types of levels with different physics: garden levels with stone balls on gravel and caramelle levels with a bouncy rubber ball."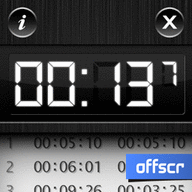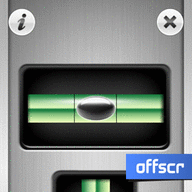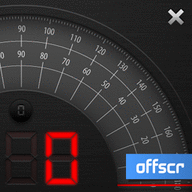 Timer Pro Touch, Level Touch and Angle Meter Touch
Other recent Ovi Store success stories include Nemo Solutions, Digital Chocolate (games), and Shazam. Others who have publicly said they have had more than one million downloads are Polarbit (games), Ravensoft (utilities), MMMOOO (themes), Nimbuzz (IM application) and Nokia themselves (Ovi Maps).
More information on today's news at Offscreen Technologies and Nokia Conversations.
Rafe Blandford, AAS
blog comments powered by