Why Nokia's "Go It Alone" strategy is the only sensible choice for Stephen Elop
Published by Ewan Spence at 15:07 UTC, November 17th 2010
It's nice to see that Nokia's strategy is slowly becoming clear to the mainstream media, as this article in the Wall Street Journal shows. While it does (eventually) get to the point, it starts as many articles do, from a false statement, magnified by Stephen Elop's new role as CEO. Namely "his first decision was to go it alone and not adopt Android." A statement that makes for a headline but has no basis in commercial reality.
Because I really don't think there was a decision to make. Nokia have a huge investment in their upper and middle layers – Ovi and Symbian – and they're providing free mapping and navigation, their own app store with the greatest penetration of carrier billing, a PIM and Mail suite for web and phone access, one of the biggest mobile music stores on the planet, more smartphones being shipped every day than their closest competitor (now comfortably over 300,000 'converged' handsets a day), so remind me why they would make a wholesale change to their strategy that hands all the trump cards to their rivals?
I'm seeing striking similarities in the Symbian/Meego strategy from Nokia when put alongside the Android/Chrome strategy from Google. Both of them have one operating system for handsets and one for tablets and 'little computers'. Both have a suite of internet-based tools in the cloud to support both the OS platforms across a wide range of machines.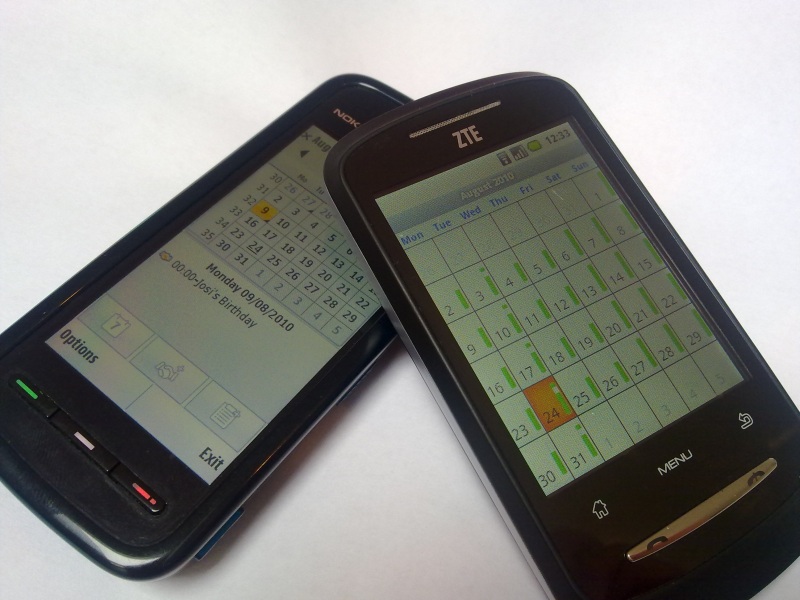 Nokia has a huge advantage in "going it alone" as the WSJ puts it, and that is differentiation. That's already proving problematic in the Android space as manufacturers look to differentiate their "Android OS tablet with an 800x480 pixel screen running 2.2" when compared to the rival "Android OS tablet with an 800x480 pixel screen running 2.2, but this time with a nice shade of blue on the icons".
And yes, these are problems which Symbian has lived through and has the corporate (and analyst) bruises to prove the point.
If Nokia were to move to Android, they'd be stuck in that differentiation battle and they'd be in a race to the bottom line of hardware construction with the likes of ZTE. And do you really think Google would let them keep Ovi's services, for example (especially Maps)? Google who seemingly insisted that Motorola drop Skyhook to use the Mountain View powered solution in the Droid? Would Elop ask Nokia to hand over control of the customer just to get an Android device.
I don't think so either.
-- Ewan Spence, Nov 2010.

blog comments powered by