IEC finally publishes 'micro USB' charging standard
Published by David Gilson at 11:22 UTC, February 1st 2011
Even though we first reported on the standardisation of mobile phone chargers two years ago, the International Electrotechnical Commission has finally published its IEC International Standard IEC 62684, entitled "Interoperability specifications of common external power supply (EPS) for use with data-enabled mobile telephones". This final push has partly been made possible by the IEC signing a "memorandum of understanding" with the USB Implementers Forum. The standard has been based on specifications from fourteen companies: Apple, Nokia, Research in Motion, Emblaze Mobile, Huawei Technologies, LGE, Motorola Mobility, NEC, Qualcomm, Samsung, Sony Ericsson, TCT Mobile (ALCATEL), Texas Instruments and Atmel.
Of particular interest here is that Apple has also signed up to this standard, which is surprising when one considers that Apple gains revenue from licensing their proprietary connector design to third party accessory makers. Also of note is the take-off of the tablet scene, with Samsung also using its own proprietary connector on its Galaxy Tab. Just as the world finally agrees on a standard for charging phones, could we be facing the same problem with tablets, especially since IEC 62684 only covers mobile phones?
It's worth noting that, as we reported, Nokia adopted micro USB charging as its standard two and a half years ago, in 2007*.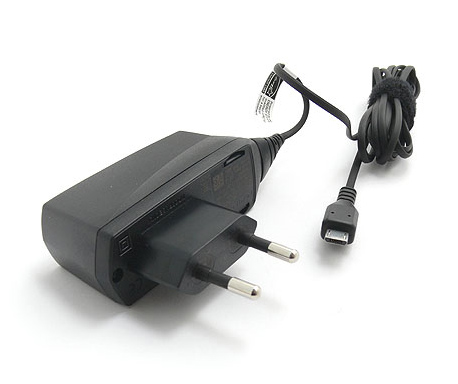 David Gilson for All About Symbian, 1st February 2011
* though several models still have dual charging options, for backwards compatibility with legacy 2mm chargers.
blog comments powered by