Nokia's repository of YouTube support videos
Published by David Gilson at 22:20 UTC, April 4th 2011
A definite link of interest of for all Nokia users is the Nokia Support Videos channel on YouTube. We've posted before about support videos having been posted for individual phones. Now though, Nokia have compiled all of these into a well presented, cover flow-like, custom YouTube page. Digging further into the standard YouTube video listings reveals support videos for other Nokia devices such as the E72 and N900.
The catalogue of videos is comprehensive by any measure, covering topics as basic as making a phone call up to more advanced topics like planning a road trip with Ovi Maps.
Full marks to Nokia for providing well presented assistance to the novice users who are just starting out on their life with a smartphone. We just wish that the channel had been publicised more!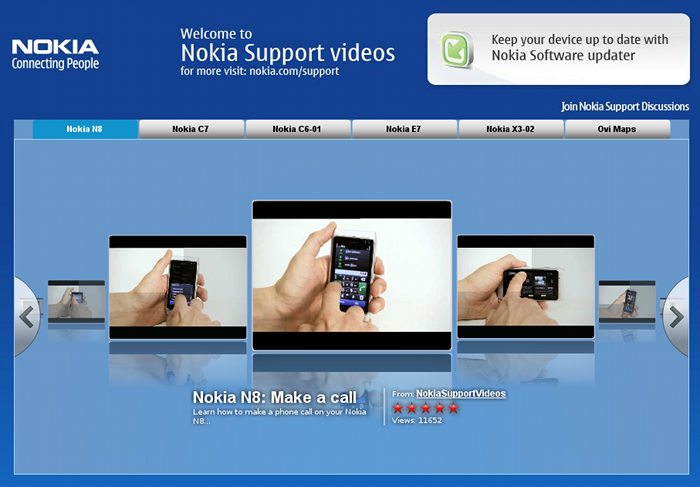 If you have a relative who has just got a Nokia phone and is struggling to work out how to do one thing or another, searching through this channel must surely be a front-line way of providing help at a distance.
Here are a couple of example videos:
David Gilson for All About Symbian, 4th April 2011
blog comments powered by